So, here we are. The last week of Merch March. I can't believe how fast it has gone by. We've introduced lots of new and interesting things, like Geoff shirts, kid stuff and canvas prints. We have completely ruined a hashtag had a blast on social media. We've gotten amazing feedback from the community and enjoyed some awesome guest model photos in the store.
And just when we thought it couldn't get any better…
We made a LIMITED EDITION Filthy Casual collab shirt!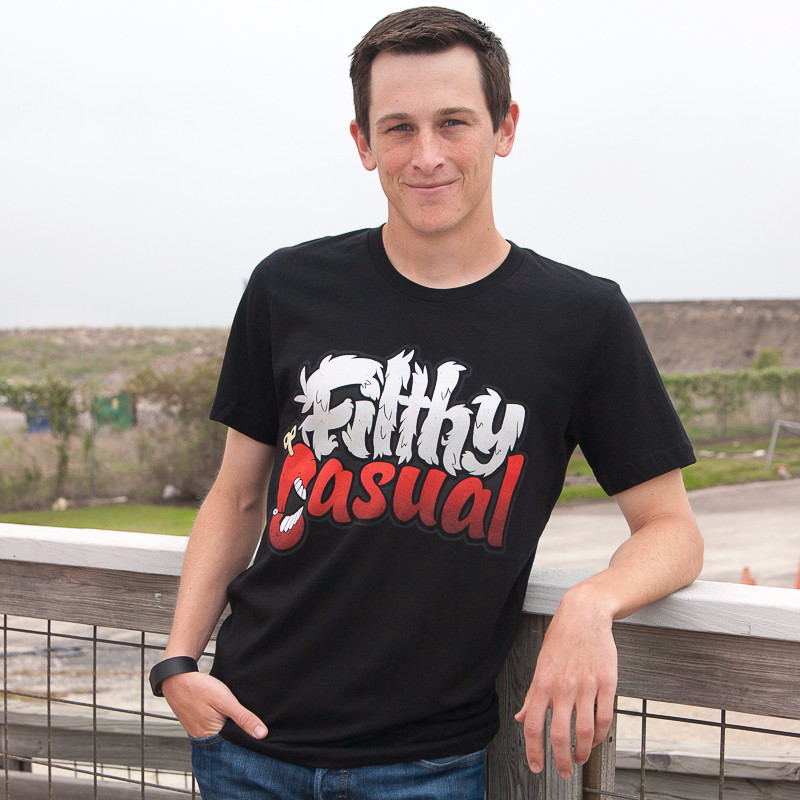 We are so excited to team up with Mike and Jay at Filthy Casual for this shirt. These guys are making super cool stuff for a super cool community… a community that we have found overlaps with our own quite a bit. After suggestions from several customers on both sides, we decided to get together.
From Filthy Casual:
"Ever since we started coming to RTX, everyone at Rooster Teeth has treated us like family; Both the incredible people who work there and the amazing fans who support them. We feel fortunate to be able to collaborate with such a powerhouse of talent and passion, and hope that you enjoy what we've done together.
Let's party and play videogames,
-Mike and Jay"

This exclusive design was made just for us, and it is better than we could have imagined. You can only buy it in the Rooster Teeth store, and only for a limited time. Get yours today before they run out!
Let me know if you like it, and if you'd like to see more things like this in the future. Your feedback is always appreciated!