Hey babes. Was wondering if I could share for a sec... see what your thoughts experiences are on the subject.
So when I was a teen, I loved partying and drinking and just generally having a wild time. It was fun then but over the last decade and a half I've really done some growing and changing. 
I'm probably what most my age might consider boring. I don't like to drink alcohol. I don't like going out to night clubs and nothing would make me happier than hanging out with my friends/family by going for a walk in the woods/at the beach or just catching up with vids and stuff snuggled up inside. 
The sticking point is the drinking part... people assume that because I loved it when I was younger I'm fair game for it now. When I say no thank you folks take it almost as an insult. Like, if everyone else is having one, why am I spoiling it by not having one too? The amount of times I've annoyed people by turning down a drink is too many to count. I mean, yes I do on very rare occasions have a drink but I've become so intolerant to it that I'm toying with the idea of giving it up altogether...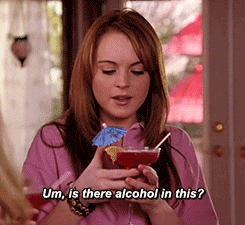 My plea is to anyone else out there that doesn't really drink either. Do you get this too? How do you get around it? Have you got any advice for me? Any thoughts are welcome!